Star Stealing Prince - Definitive
Devlog 11 - Quietly Working Slowly!
---
It's been a month! Unfortunately, work is still rather slow. I have mostly been working on maps and tiles because this area is a definite change from all the snow I was working with before!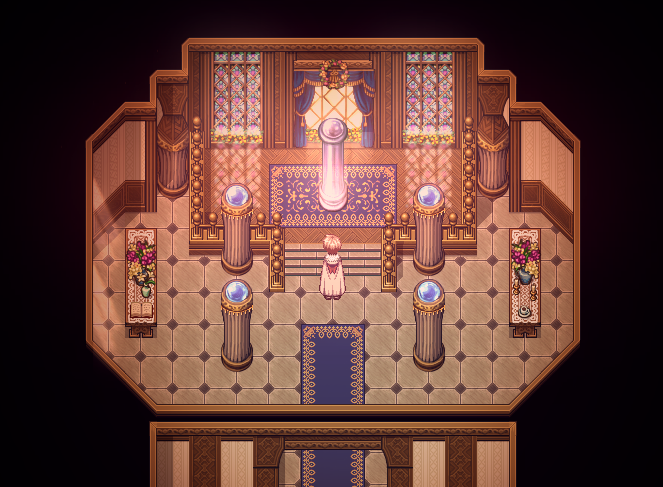 Everything gets to be warmer than the maps were previously! I also made a hedge maze. Originally, I was going to take it out and replace it with something else, but then I decided I liked the hedge maze too much to get rid of it. The new thing is still going to be there, though! I'm excited to start work on it this month.
Once I get this section mapped out to a certain point (got 2 big maps to go), then I'll be going back to eventing and making some monsters. I've just had so much else I have to devote time to that this gets a little lost in all the shuffle, but I promise! I'm doing a little something every time I get a scrap of time!

Thank you for your continued support!

Get Star Stealing Prince - Definitive
Comments
Log in with itch.io to leave a comment.
Any chance on a non-RAR file or exe download? This game looks great!
It's interesting to hear about development. Thanks for continuing work on this game!