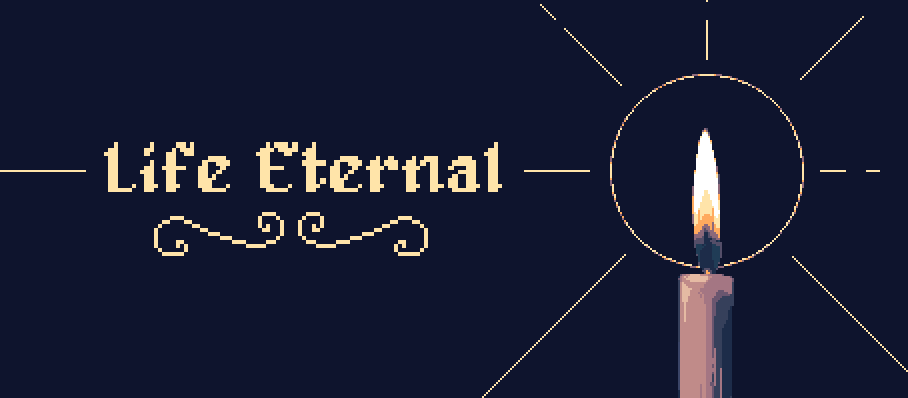 Life Eternal
Hey! I'm back again! I took a little bit of time to implement a few changes I couldn't get to with the last update. This should be the Final update barring anything huge breaking.
Added a Question Mark icon that appears near Skeletons and Cryptic Notes when you're close to them because that was the #1 Feedback. While a better fix would have been to make them unique and standout from the rest of the background (although that did not seem to work with the tree cryptic notes haha), this was the easiest fix to implement on short notice. I have another game to work on and would rather put more creative energy into it than this one which is currently finished!
Removed the White Fades while transferring between maps in the forest. It was annoying, I agree. Did not have the desired effect and I kept forgetting to take it out. I'm 99% sure I got them all, but if you see one, please let me know.
Fixed a few little things as well!
Updated the Instruction Manual with a new page on brief Gameplay Tips!
As for Jam news, the game is one of 18 finalists!! I'm immensely proud that it's gotten this far given I honestly didn't think it would! It was an incredibly good way to challenge myself to making something in 30 days and as a lot of people may now, I have a lot of unfinished projects in my wake, so knowing I had an end goal was a good kick in the butt.

And while I knew going into this that this game would not be everyone's cup of tea, I've learned a lot doing it and both from feedback from other devs and just regular players. People have been incredibly kind even when it wasn't their type of game so I thank them for that. I will definitely take those words to heart in future endeavors similar to this.

Thank you again for playing!

Files
Life Eternal v1.1.rar
94 MB
77 days ago